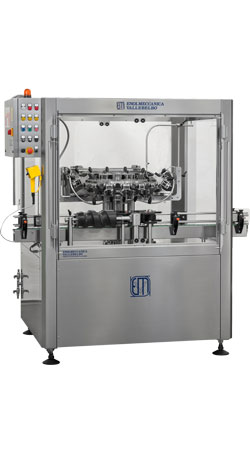 The new range of automatic rotary rinsers MOD. DOLPHIN is conceived to meet any need of preparation of the containers before the filling, for production from 800 to 40.000 b/h. Furthermore, its great versatility of application, ranging from glass and P.E.T. bottles to jars and canisters with special shapes, guarantees high levels of functionality, long-life and quick and simple maintenance.
The DOLPHIN machines are manufactured with certified and food-graded materials and they can work as air-rinsers with filtered and/or ionized air.
All the machines are available in two versions: stand-alone or turret to be mounted on mono-blocks/tri-blocks.